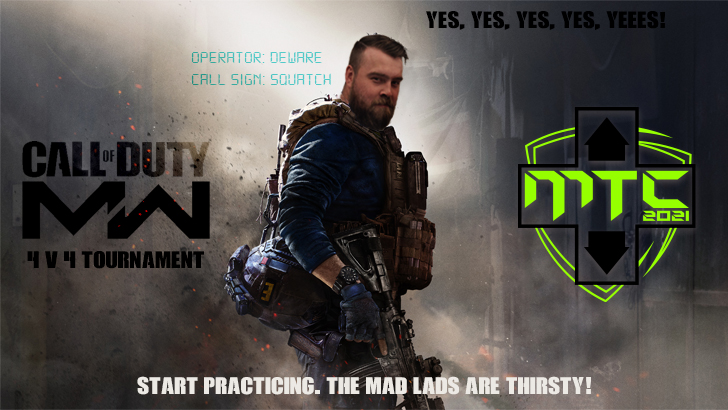 Welcome Gamers!
We are back with our latest MTC event. This time we are venturing into a 4v4 Gunfight tournament in Call of Duty Modern Warfare.
Entry is open to employees of Electrical Wholesale Distributor and Electrical Contractors within Atlantic Canada.
A valid company email address is required for registration and confirmation.
If you can't form a full team of four from your branch or company don't worry. You can create a team with players from multiple branch locations, contracting companies or any combination that gets you to 4 players.
During the live matches any open spots will be filled with bots to bring the team(s) to 4 players.
The tournament format will be a 3 Game Guarantee Blind Draw.
DISCORD will be used for all in-game chat and communications as well as spectator live streams.
Teams are required to have a Team Captain's that will be the main point of contact.
Team Captain's will be responsible for receiving ALL information and providing updates to their teams.
Captain's will be responsible for creating the in-game party for their team and will have to accept invites to join the match.
Captain's must be accountable, be responsible for your squad!!
For updates and scheduling leading up to the event be sure to follow us on LinkedIn
Cutoff for registration is November 15th 2021.
See you in the Gulag.
If you are new to Call of  Duty please see the MTC CoD #info-center text channel on our Discord server here [ LINK ]
Call of Duty Modern Warfare is a cross-platform game and is available on PC, Xbox, PlayStation. This is NOT a free-to-play game.
You must have the game installed with all current updates applied. Cross play must be activated.
Games will commence on time with or without full IRL players.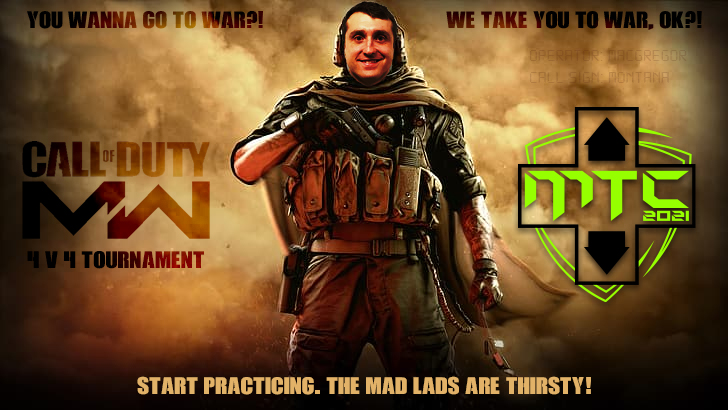 Seeding
December 10th, 2021
Start: 6:30pm End: 10:00pm
Qualifiers
December 14th & 15th, 2021
Start: 6:30pm End: 9:30pm
Finals Night
December – 16th, 2021
Start: 7:00pm End: 9:30pm
1st Place – $400.00
$100 gift card per team member
2nd Place – $200.00
$50 gift card per team member
3rd Place – $100.00
$25 gift card per team member